The Warrior.net
A downloadable TWN for Windows
General information:
We do nat have any date for the full release, the game will exclusively be on PC. We hope to also distribute it for MAC users, but not in the immediate future. The game will only be available in audio English and texts will be translated in French and English.
The game/synopsis: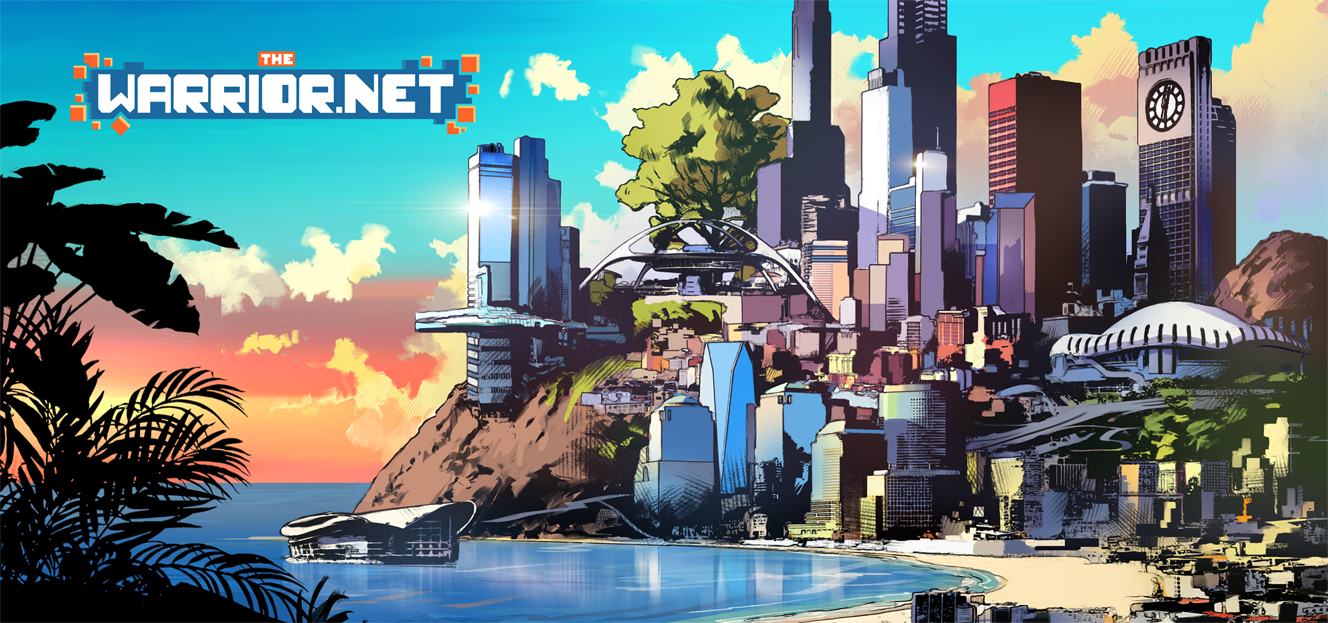 Las Badass City (by Sylvain Sarrailh)
Explore an super badass action game adventure in a manga-comics style! Play as Warren, a country boy arriving in the capital of the superhero: Las Badass City! He finally discovers his power and will become a superhero to his greatest joy! With his power to control the data processing, he enrolled at UBHA: the Badass Ultra Heroic Association. From there on, Warren will discover the backstage of the association and get his first assignments! But it's not counting on a group of villains escaped from prison to attack the city. Warren sees a great opportunity to show the world that he's the best! A day to save the world and become the greatest super heroes: this is your mission!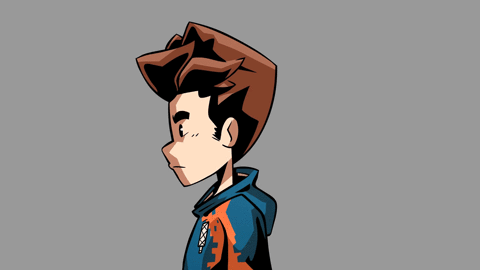 Warren (by Ricardo Caceres)
Features :
With your data processing power, you can browse into Gogole and discover sites to learn more about characters or places, add applications to your spell bar, use your cursor to find secret passages… And who knows what mystery may harbor the meanders of the Internet?
Use your cursor, your gun pixel and especially your ingenuity to stop the threat of the super villains!
Discover a funny story, full of surprise and high color characters!
Bosses that will make you drool, all different from each other that will impose you their ways to fight! Be surprised at each new level!
Secrets, puzzles…
A full dubbing and a soundtrack that rocks!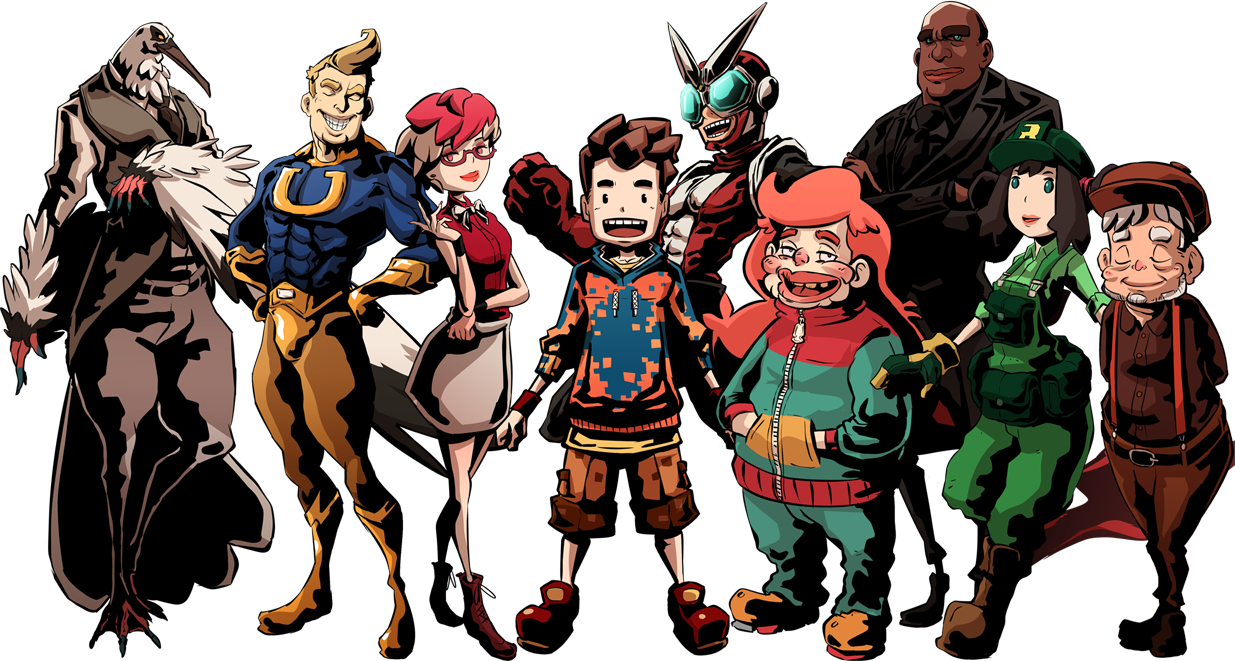 UBHA Hero (by Marika Khammanivong)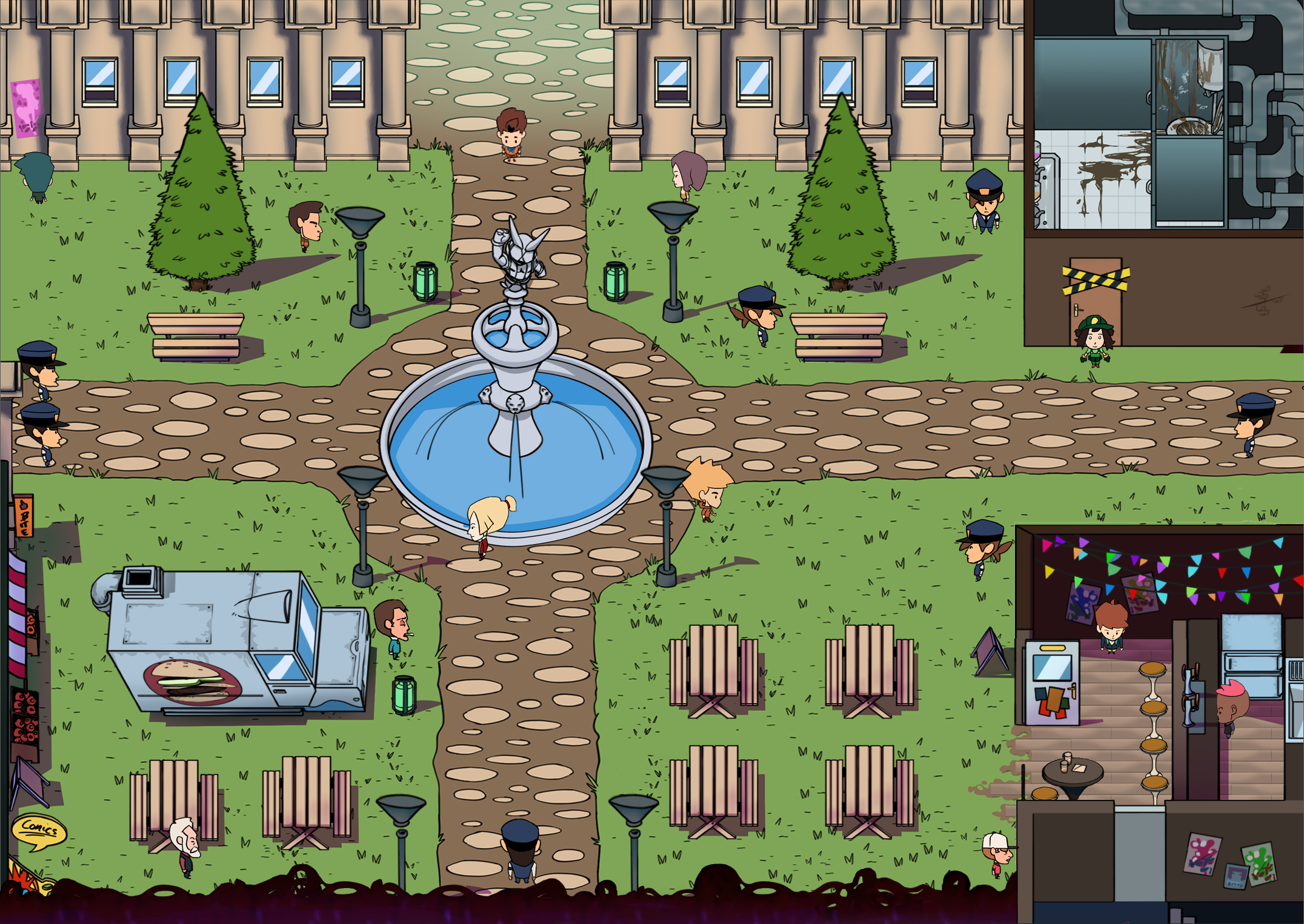 The Grand Place (by Massi Belabbas and characters by Quentin Rigaux)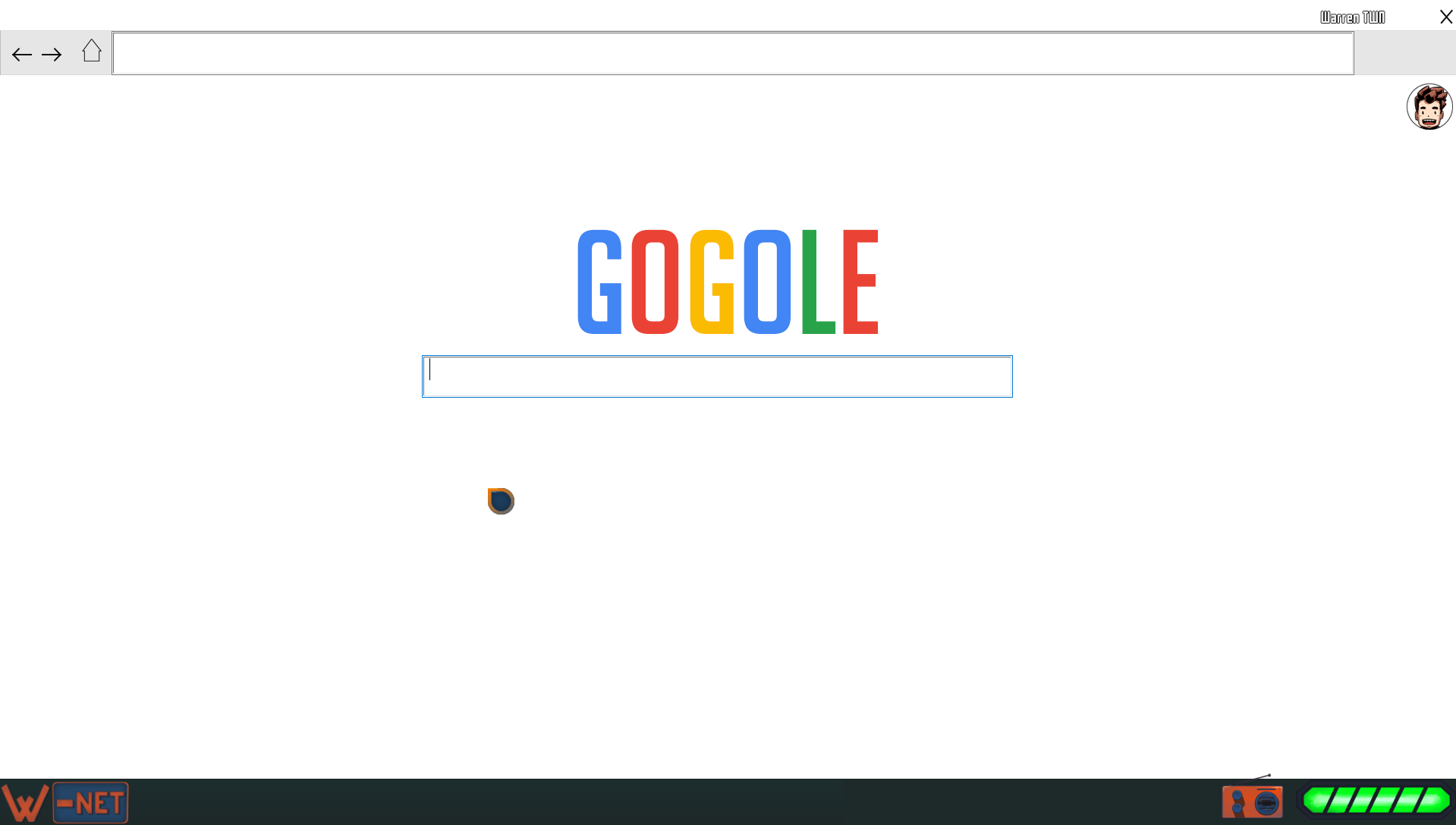 What will you find on the Internet… ?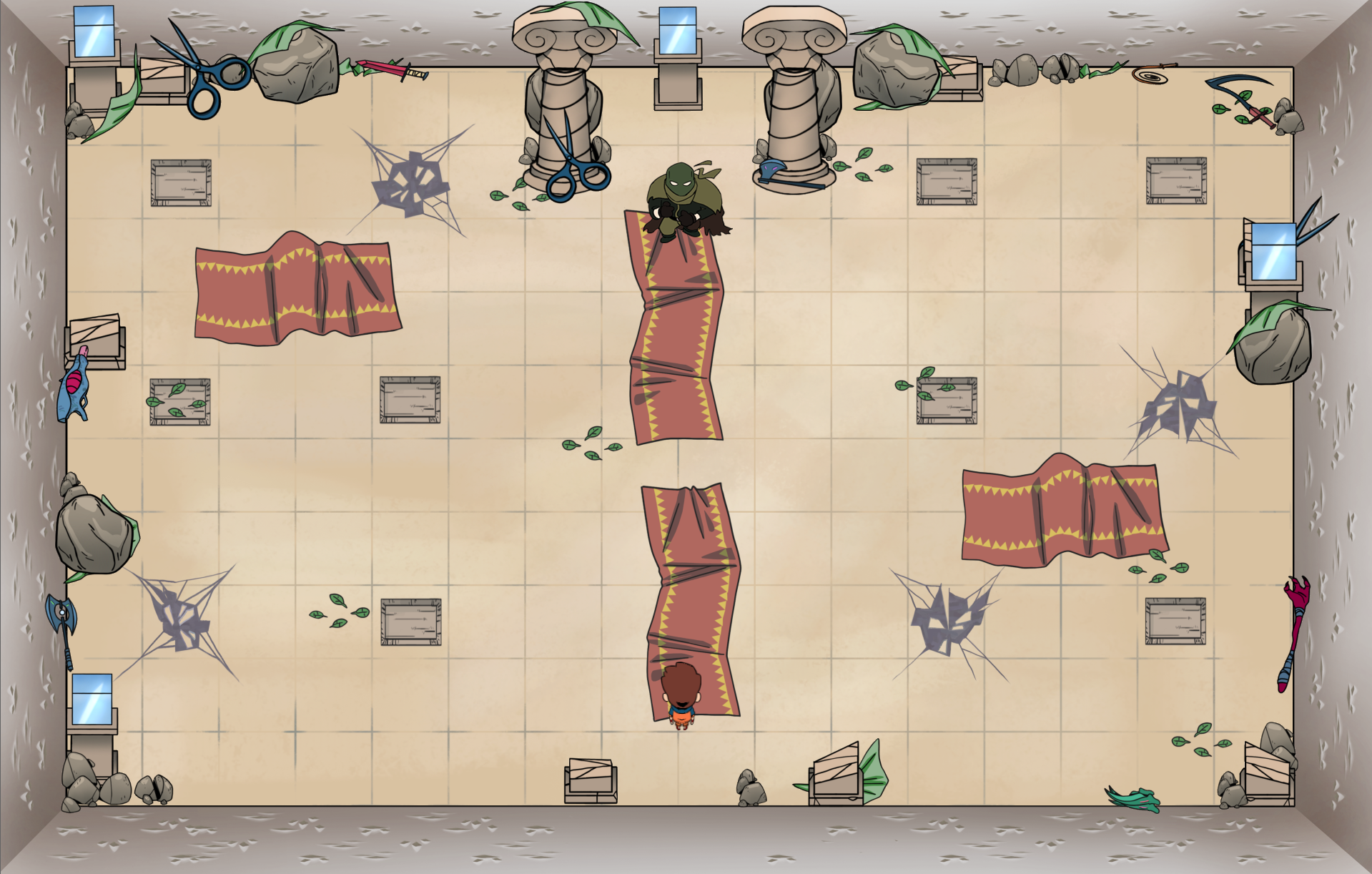 RPS Arena (by Massi Belabbas and Quentin Rigaux)
Install instructions
Un-zip the file and start the Executable !
The game is in French language and AZERTY.
For the moment, English language is not working properly and if you want to switch to QWERTY you have to be able to do the Alt+Maj command. I will work on it when I have time !
Tips for Kolick if too hard : Their is some cut, especialy in the very last round.
Tips for RPS : He's very bugged and instable, if u want to beat him, tap "1" and u will have your life recovered.
Secret level (we have about 1h30 of demo but this build is for fast playtest) : tap "à" in the main menu